About Us

JG Commercial Funding was founded in 1998 by Gerald S. Laufer.

Our primary objective provides a boutique type of service for a specialized client advantage. We take on fewer files in exchange for a higher application to funding percentage.

Based out of New York, we use private lender funds to finance various types of commercial real estate.

By teaming up with private investors and lenders, we are able to be implement flexible underwriting guidelines. As such, we are poised to move expeditiously toward approving transactions; and thus, place more emphasis on funding them.

The founder of JG Commercial Funding has over 21 year experience in real estate mortgage financing and investment banking.
Streamlined underwriting
No frills guidelines
Solution Financing
The right type of attention when needed!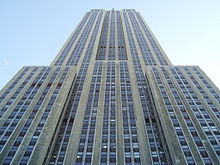 New location as of 01/01/2017
350 5th Avenue, New York, NY 10118